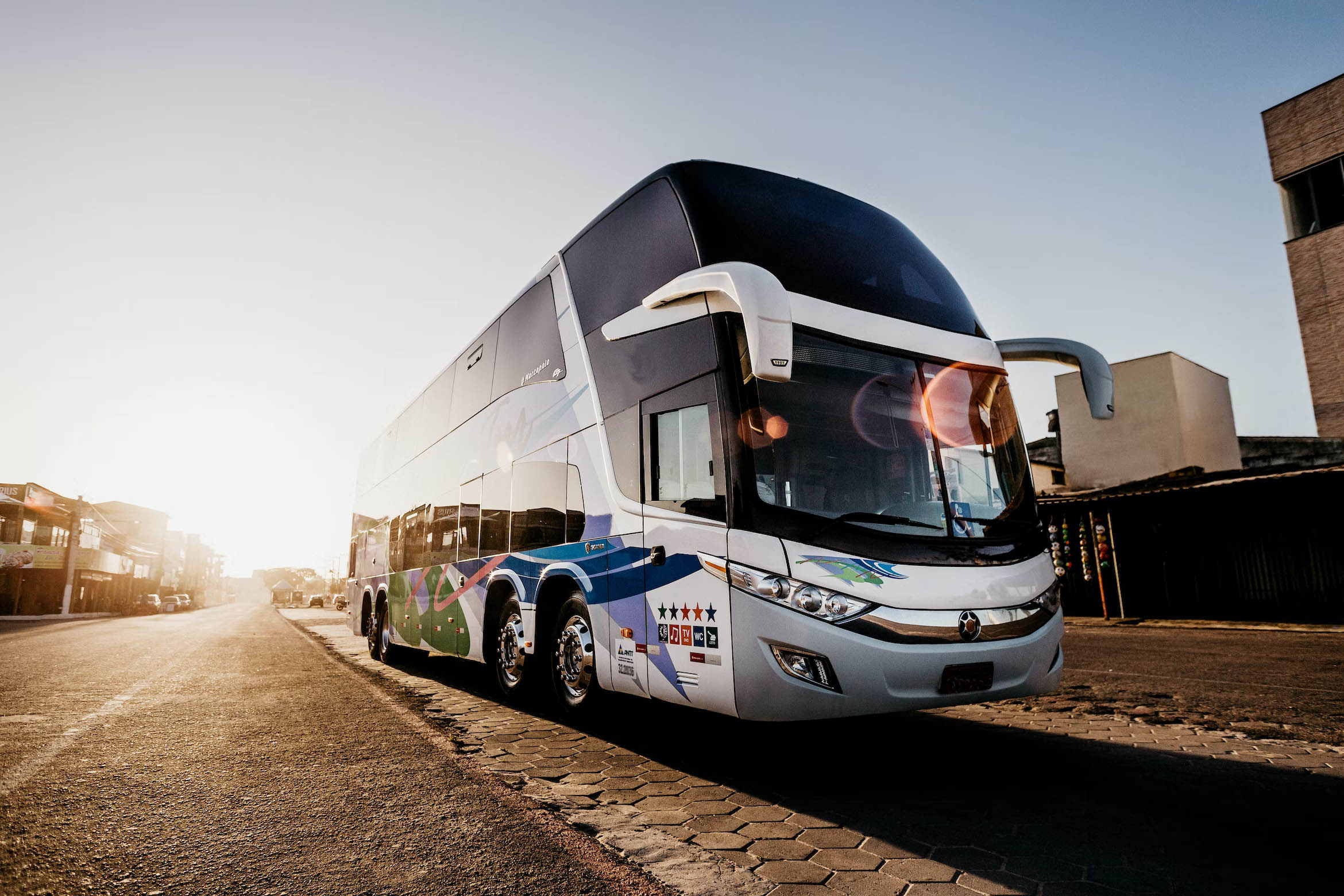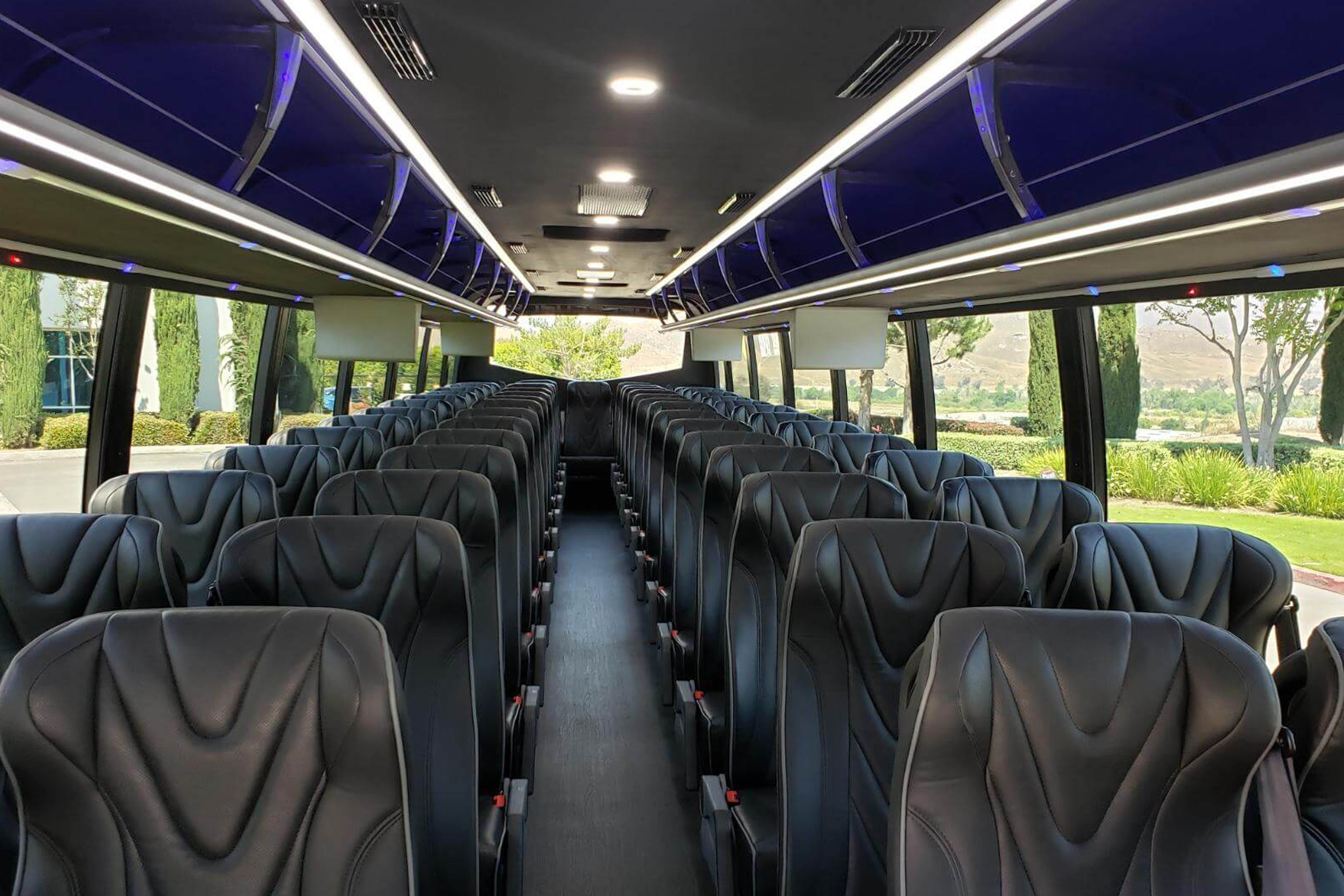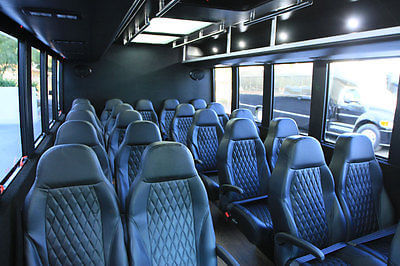 ---
Planning a group trip is always difficult due to all the different details one has to define. From the hotel, passing the itinerary, to the plan transportation, it is much better when all that is determined before the travel starts. Well, you have arrived at the proper charter bus-operated company that will meet your expectations. We have one of the largest charter bus fleets in St. Louis, from which you can have the appropriate vehicle for your needs. Reliant to the number of passengers, you can rent a big motor coach, a more private minibus rental, or a shuttle service van. Any of these options guarantees you will have a smooth and safe journey on your big day until you arrive at your destination. Behind the wheel of all of our charter buses is a professional driver who knows the best routes in St. Louis, MO, so you can avoid traffic. On top of this, every St. Louis charter bus rental we have is equipped with premium commodities like spacious reclining seats, TVs with DVD players, onboard WiFi, ample luggage storage, and electrical outlets. We will align your schedule no matter how many parades you include or how long the distances are; the entire group will get there on time. Our charter bus rentals will accommodate your specific situation. Whether a school field trip, a wedding party, a sporting event, a sightseeing tour in the St. Louis area, long-distance travel, a business trip, or airport pickups, we will provide you with a reliable transportation service. Call us for a deluxe charter bus in St. Louis, MO, so you can rest easy knowing that all your needs will be fulfilled!
Travel around the St. Louis area in one of our charter bus rentals
A charter bus service will make it possible for you to have a comfortable ride with your group and save a lot of money. This is because one of our big motor coaches can easily carry up to 40+ passengers, while if each goes in their car, the cost will be higher. The best option is to rent a charter bus to get the most out of your stay in a big city like St. Louis, MO. Now, for those who are visiting St. Louis for the first time, we have made a selection of what, for us, are the most interesting sites here. The must-see for all new visitors is the Gateway Arch National Park and the Cathedral Basilica of Saint Louis. Those are the most representative constructions in St. Louis. Now, let's continue with the ideal destinations for a school field trip. If you want to take your students to a place where they can learn new things, there are plenty of museums where you guys could go. There is the Missouri History Museum, the St. Louis Art Museum, and the most relevant one, the City Museum, which exhibits all kinds of fascinating industrial and architectural objects. On the other hand, if you are looking to spend some time in nature hiking or contemplating nature, there are some options for this too. The St. Louis Zoo and the Missouri Botanical Garden are the perfect family-friendly plan. For a more adventurous program, there are a lot of state parks around St. Louis where you can be surrounded by green, such as the Cuivre River State Park, Johnson's Shut-Ins State Park, and the Elephant Rocks State Park. Whatever you would love to do here, we will take you where you tell us. With our charter bus rental, there are no limitations, as we will do everything in our hands to give you a pleasant ride to all the places you want to visit.
Choose us for a first-rate charter bus rental in St. Louis, MO!
As a leading company in the charter bus industry of St. Louis, MO, we offer the best transportation solutions for any occasion where it is needed. The significant experience that we have gained over the years allows us to affirm that we are the ones that you can trust for your next special event. Our elegant charter bus service and vehicles differentiate us from other companies. This makes us the perfect ally for corporate travel and wedding day transportation. Whatever the situation is, we will accommodate your plans, as our only priority is that you have a smooth journey. We even have vans and mini bus rentals for shuttle services to pick you up at the St. Louis Lambert International Airport. A St. Louis charter bus rental will make you have an unforgettable group travel. You've arrived at the right place because, from the moment you hire us, we will take care of all the logistics so you can focus more on enjoying the trip. Let us handle all the details, and when you see the results, you will know you've made the right choice. Book one of our charter bus rentals by calling us, filling up the from bellow or sending us an email. We will happily give you a free quote from a few data and guide you to get the ideal charter bus.
---
---