St. Louis Party Bus has your next Luxury Rental waiting! Check out your options and which features are included.
Welcome to St. Louis Party Bus!
St. Louis is a city that everybody should visit at least once! It's a premiere tourist spot in Missouri, and once you've been here, you'll see why that is. Here you will find some fascinating museums where the city's history and its most relevant people have an exhibition. Or you could take a sightseeing tour around the St. Louis area and contemplate the beautiful buildings and the natural regions. St. Louis has everything for you to have a great time during your stay. The friendly ambiance welcomes all tourists into its streets and the courteous people living here. Now, at night during weekends, the city's most lively zones open its door to all those who want to party. To live a special night, having an elegant STL party bus rental is the best option to seize your time here. With luxurious services, you can live one of the most beautiful experiences in St. Louis. One reason is that you will have a personal party bus driver who knows where to take you, depending on your musical tastes.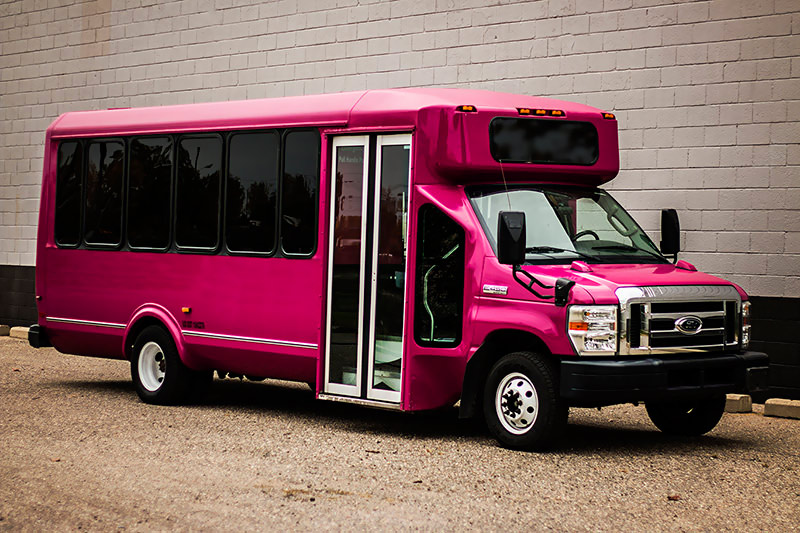 The St. Louis limo service here stands ready to offer a premium fleet of limousines and party buses. We will gladly transport you and a group of your closest friends, family, or colleagues in a style unmatched by any other passenger party bus service in St. Louis! Whether you're looking for luxury party bus transportation in the St. Louis metro area or the surrounding cities, we'll be happy to take you where you tell us. In St. Louis, we provide services in the following city halls: University City, Valley Park, Rock Hill, Sunset Hills, Richmond Heights, Pine Lawn, Bel-Ridge, Black Jack, Maryland Heights, Bel-Nor, Des Peres, and much more. If you're open to suggestions, you're also in luck, as we know the top spots in St. Louis to go in a party bus. Plus, you will have the opportunity to bar-hop, going to several places with the party bus. There is no limitation to having fun anywhere and at any time. This is perfect for a bachelor or bachelorette party, as you will have the opportunity to party until dawn. Our friendly booking agents would love to help you choose the right STL party bus that matches your expectations. Our phone lines are open 24 hours a day, seven days a week.
We do our best to ensure our party bus clients are taken care of, even in other locations. If you need service in Louisiana, check out this Party Bus Company in Baton Rouge. If you're ready to book a STL party bus in the St. Louis area with us today, or if you have some remaining questions that you need to be answered, we'll be glad to help. We'd love to speak with you about our party buses and all the commodities they offer.
---
Learn about what makes our party bus rental service the best in Missouri!
Suppose you're planning bachelor or bachelorette parties or celebrating birthday parties. Or if you want a magnificent entrance at a once-in-a-lifetime celebration like your wedding day or a prom night. Our Saint Louis party bus rental company is the perfect ally for a special occasion. You'll find that we also have numerous options for corporate transportation. You can rely on us for your next special event to provide you with a first-rate party bus. Contact us by calling us, emailing us, or filling up the form below; we will give you a free quote. You will be amazed by our affordable prices! With us, you will get the perfect vehicle for your plans when renting a luxury party bus (or any other excellent options)
You'll see that each of our St. Louis party buses will mirror the services we provide. While on the road with us, you will enjoy the fantastic amenities of the STL party bus you rented. Such as an amazing sound system with a CD player, flat-screen television, luxurious leather seating, and mood lighting. So whether you have large groups or are just taking your significant other out for an intimate anniversary celebration, we will get you the right St. Louis party bus rental that matches your expectations. Call us, rent a party bus, and we will get you home safely! But we can't take great care of you... Unless you call us.
Get your party bus groove on in St Louis!
Our STL party bus rentals are ideal because, simply stated, we are the party bus company with the most significant experience in town! To rent a party bus with us it's not merely the fantastic fleet, but specially the deluxe limo service that we provide, which will have you coming back for more...
Party Buses STL

incredibly

especially

extremely

professional & reliable.